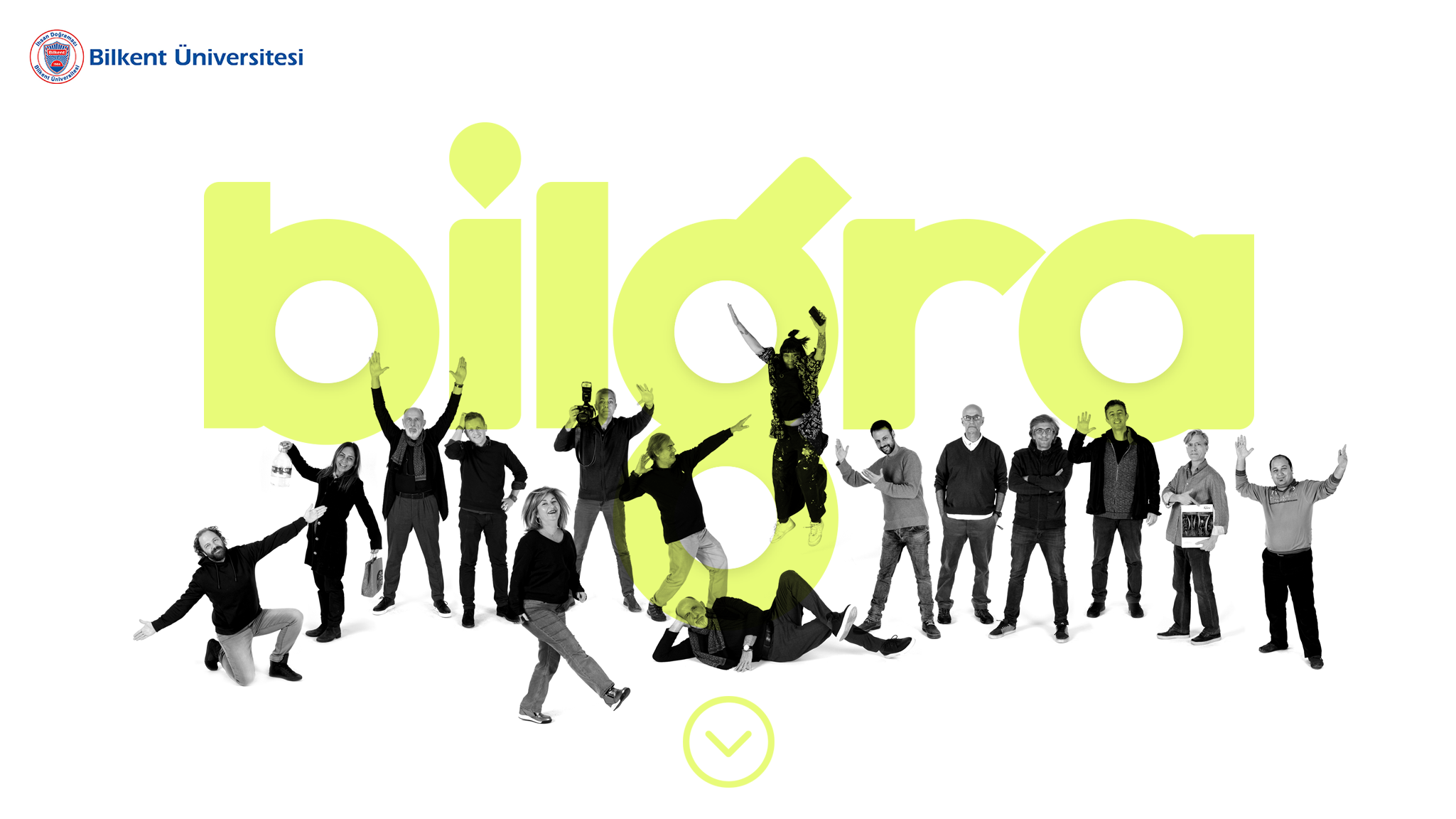 Contemporary Design Education
Since its establishment in 1986, we work with our students in a dynamic environment that facilitates keeping up with the rapid developments and transformations in the design world. We offer a contemporary education platform for our students to practice a wide range of skills including visual/corporate identity studies; typography and type design; illustrations, posters, brochures and book design; packages, advertisement and editorial design; web and mobile interface design; motion graphics, video production and animation design.
Theory/practice Unity
Uniting theory and practice is our departmental concern that defines our approach. Students explore their own critical thinking and research potentials in an independent, creative and unique intellectual environment. Our goal is educate students as not only following the developments in the field, but become pioneers in the design world. We are equally invested in processes as much as the outcomes. In addition to the studios, we offer many courses on culture including art&culture, history of art&design, analysis of art, philosophy and design issues.
How To Apply
Our Undergraduate Program accepts Turkish students by LYS (Undergrad Placement Exam carried by Evaluation, Selection and Plcm. Center of Turkey - ÖSYM) in the score type TM-2. By 2017, 3 full scholarships, 22 half-tuition scholarships and 5 fee-paying; a total of 30 spots are available. Applicants do not need drawing skills. At the end of 4 years, students graduate with BFA (Bachelor of Fine Arts) degree. For International students administration please see Office of International Students Website.
BULLETINS / EVENTS / NEWS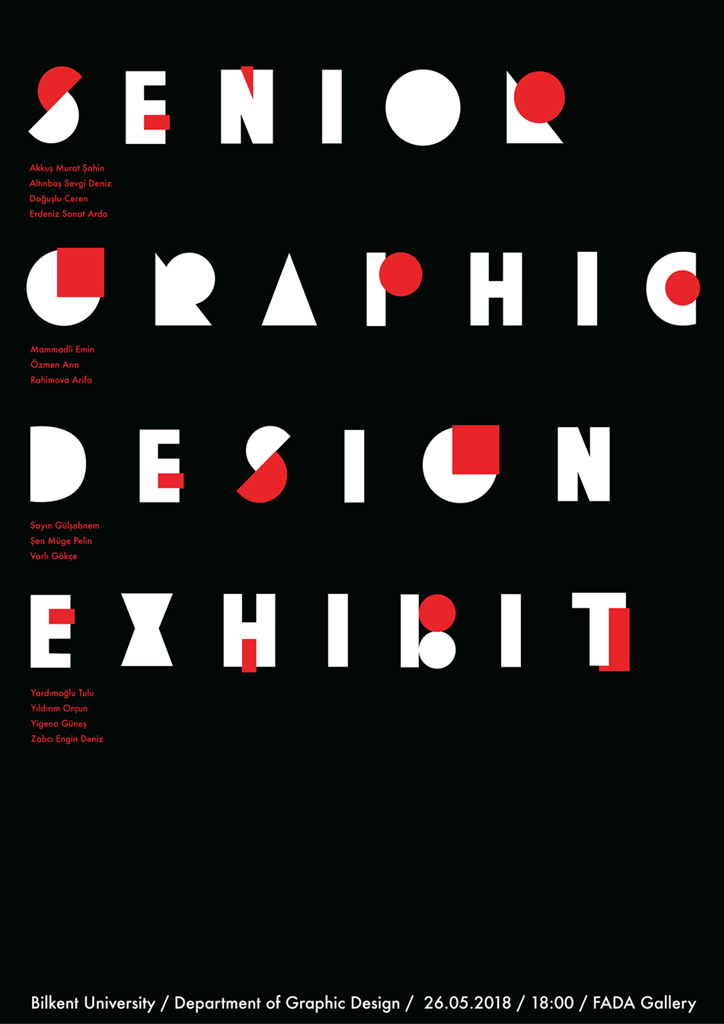 We are happy to announce 2018 Graphic Design Senior Exhibition 2018. The exhibition will be held May 26 2018 at FADA Exhibition Hall. Projects are supervised by Marek BRZOZOWSKI throughout the 2018 Spring Semester.
read more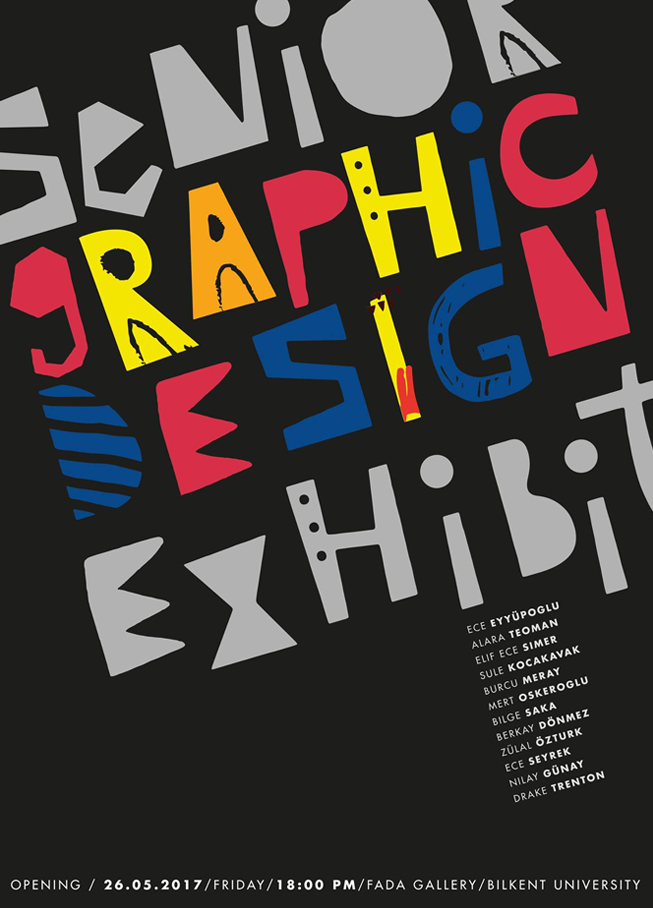 We are happy to announce 2017 Graphic Design Senior Exhibition 2017. The exhibition will be held May 26 2017 at FADA Exhibition Hall. Projects are supervised by Marek BRZOZOWSKI throughout the 2017 Spring Semester.
read more

About Graphic Design
Graphic Design is defined as the process of visual communication and problem solving based on the art or skill of combining text, imagery and other content. It is to design and produce message oriented solutions for target audience by using printed and digital media. This dynamic in the field of visual culture have an important effect on many professions ranging from art to advertising; print media to tv broadcasting. Graphic designers play a key role in all aspects of the visual culture including (but not limited to) advertising and communications sectors.
Facilities
Bilkent University, Department of Graphic Design is an attractive art and design platform with many opportunities in a 3-storey separate building. Professional photography and video labs including 2 studios, analog equipments and a dark room; Advanced computer infrastructure and computer aided animation production facility; large ateliers for studio practices; conference rooms and many classrooms for various seminars. In addition, our students are allowed and encouraged to use other departments' facilities, studios and equipments, such as Fine Arts screen-printing studio.
Exchange Programs
Our students have the opportunity to go to Europe with Erasmus program, and also to the United States with the Bilkent Student Exchange Program, as exchange students. They can complete some portion of their curricular requirements abroad. For more information about student exchange programs and procedures, please contact our Exchange Program Coordinator Fulya İnce, or visit Bilkent Exchange Programs Office website.
After Bilgra
Bilkent Graphic Design alumni continued their career in various fields such as design offices, advertising agencies, newspapers and periodicals, film production companies and TV channels. Some graduates also continued their postgraduate education to choose an academic career. Bilkent's tradition of strong English educational system allows our graduates to pursue careers abroad. Graduating with a wide range of skills, our graduates explore many different design-oriented neighbour activities such as exhibition curatorship, shoe and clothing design, product design, time-based and social media.
FIRST YEARFall SemesterGRA131
Design Tools and Techniques
FA103
Drawing I
FA105
Foundation Studio I
FA171
Introduction to Art and Culture I
ENG101
English and Composition I
TURK101
Turkish I
GE100
Orientation
SECOND YEARFall SemesterGRA201
Graphic Design I
GRA211
Typography I
GRA218
Essentials of Photography
GRA225
Introduction to Visual Techniques I
FA271
History of Art I
HIST200
History of Turkey
GE250
Collegiate Activities Program I
THIRD YEARFall SemesterGRA290
Summer Practice I
GRA301
Graphic Design III
GRA341
History of Graphic Art
FA361
Philosophy of Art
Restricted electives (2)
FOURTH YEARFall SemesterGRA390
Summer Practice II
GRA401
Graphic Design V
FA421
Analysis of Art Work I
MAN333
Marketing Principles
Restricted electives (2)
Spring SemesterGRA132
Lettering and Introduction to Typography
FA104
Drawing II
FA106
Foundation Studio II
FA172
Introduction to Art and Culture II
ENG102
English and Composition II
TURK102
Turkish II
Spring SemesterGRA202
Graphic Design II
GRA212
Typography II
GRA219
Advanced Photography
GRA226
Introduction to Visual Techniques II
FA272
History of Art II
GE251
Collegiate Activities Program II
Spring SemesterGRA302
Graphic Design IV
GRA344
Psychology of Advertisement
GRA347
Design Issues
Restricted electives (2)
Spring SemesterGRA402
Graphic Design VI
GRA423
Professional Practice
FA422
Analysis of Art Work II
Restricted elective
Electives
GRA207
Conceptual Design
GRA210
Web Design
GRA215
Animation I
GRA216
Animation II
GRA217
Motion Graphics
GRA315
Information Design & Data Vis.
Electives
GRA323
Logos, Signs and Symbols
GRA333
Packaging I
GRA334
Packaging II
GRA351
Int. to Video Production Techniques I
GRA421
İlluustration I
GRA422
İlluustration II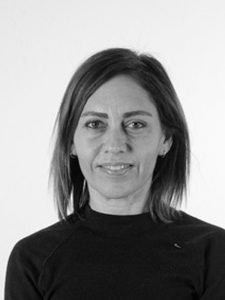 Fulya İnce Gürer
Acting Chair
fince [at] bilkent.edu.tr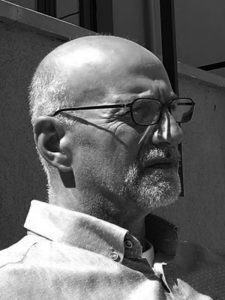 Cengiz Gürer
FB-Z07, 290 1741
cgurer [at] bilkent.edu.tr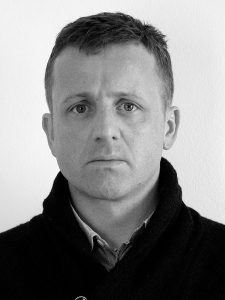 Adam Pekalski
FB-204, 290 1448
pekalski [at] bilkent.edu.tr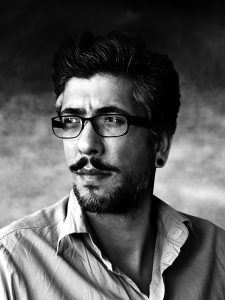 Çağatay Alpay
FB-206, 290 1758
cagatayalpay [at] bilkent.edu.tr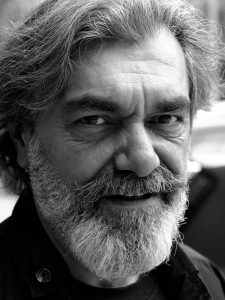 Murad Gürzumar
FB-208, 290 1661
gmurat [at] bilkent.edu.tr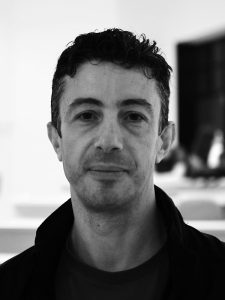 Aykan Alemdaroğlu
290 1887
asalemdar [at] yahoo.com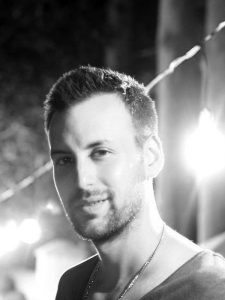 Can İzzet Birand
FB-306, 290 1740
canbirand [at] bilkent.edu.tr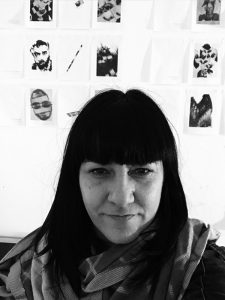 Ekin Kılıç
FBZ-05, 290 2743
ekinklch [at] bilkent.edu.tr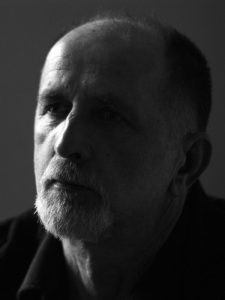 Marek Brzozowski
FB-205, 290 1739
marek [at] bilkent.edu.tr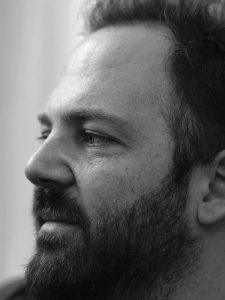 Atıl Kurttekin
FB-307, 290 1745
atilk [at] bilkent.edu.tr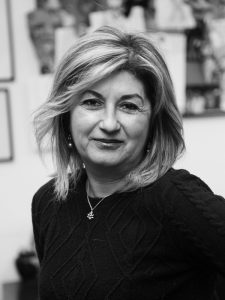 Nukhet Büyükoktay
Administrative Assistant
bnukhet [at] bilkent.edu.tr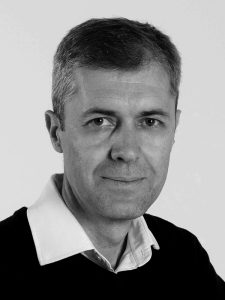 Aydın Ramazanoğlu
Photo Lab. Technician
aydinr [at] bilkent.edu.tr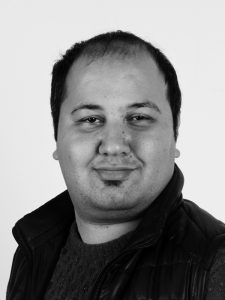 Ufuk Kaplan
Support Staff
Bilkent University
FADA,
Graphic Design Department
TR-06800 Bilkent, Ankara, Turkey
Phone:
+90 (312) 290 1629
+ 90 (312) 290 1423
Fax:
+90 (312) 266 4136
E-mail:
gra [at] bilkent.edu.tr
Nükhet Büyükoktay,
FB-108
Administrative Assistant
Phone:
290 1629 – 290 1423
E-mail:
bnukhet [at] bilkent.edu.tr
You can visit our department for a Department/Profession Presentation with your family. To see the studios, have a face to face meeting please make an appointment with our Administrative Assistant Office (+90-312-290 1629). Also, we will be glad if you participate our events. Please look up to Bulletin Section or Blog Page for exhibition, seminar, workshop and other events.
You can visit Bilkent Graphic together with your school or your class. To do so, your current school administration should make an appointment with Bilkent University Prospective Students Information Office (+90-312- 290 3412) or Faculty of Fine Arts, Design and Architecture (+90-312-290 1486) for a presentation and a tour.